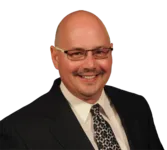 Welcome

to the independent professional eye care office and contact lens center of Dr. Steve Wexler-Optometrist located inside the Waukegan Walmart Vision Center, serving the Waukegan, Gurnee, North Chicago, Zion, Winthrop Harbor, Lake Bluff, and Libertyville communities for over 16 years. His practice is a referral source of many physicians and nurses as well as for ROTC applicants and military.

My Daily Commitment: To provide great quality eye care in order for patients to maintain their best vision and eye health at an affordable cost
I dedicate my professional life by: Consistency, honesty, faith-based integrity and compassion as well as continuing education learning. I combine the importance and thoroughness of the exam with a touch of humor in a relaxed atmosphere.

We love to listen! Any questions? Call 847-473-2568 to speak with one of our staff.
If for any reason, you cannot attend your appointment, you must call us at (847) 473-2568 to cancel or reschedule. Failure to give us a 24 notice will result in a charge of $30.00.