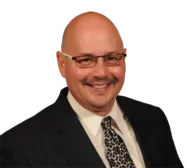 ( En Español, de abajo)
October 31, 2023


Dr. Steve Wexler is NOT examining patients at this time. Please read below:



Welcome

to the temporary website of Dr. Steve Wexler -Optometrist, who has served the community of Gurnee, North Chicago, Zion, Winthrop Harbor, Lake Bluff communities for over 17 years. Dr. Wexler has left the practice at the address of 3900 Fountain Square place in Waukegan and temporarily is NOT EXAMINING PATIENTS.


In the meantime, if you are in need for a routine examination for glasses or contact lenses, an examination as a school requirement, or if you are experiencing eye discomfort, whether it be symptoms of burning, itching or watering or redness, inflammation in or around the eye(s) or lid(s), light sensitivity, or other such signs or symptoms please contact a local optometrist in your area. If you have experienced an injury to your eye, a foreign body in the eye, moderate to severe loss of vision, or any severe medical eye emergency, you can also contact your local ophthalmologist (eye MD or eye physician). Please note, this website does not provide medical advice beyond what was explained above.


Dr. Wexler will be serving patients at a different entity eventually and detailed information will be shared on this site when it becomes available.



If you are a patient of Dr. Wexler and have a question, please contact us at (224) 237-8935. If you leave a message on our secure voice mail, include your name and best call back number. Do not include your date of birth or health information. Our response time may vary between 24-72 hours. You can also email us at [email protected] to ask us to contact you back. Documents and correspondence can also be mailed to: Steve Wexler, OD/ Goodworks Eyecare, LTD, P.O. Box 8622, Gurnee, IL 60031.
~~~~~~~~~~~~~~~~~~~~~~~~~~~~~~~~~~~~~~~~~~~~~~~~~~~~~~~~~~~~~~~~~~~~~~~~~~~~~~~~~~~~~~~~~~~~~~~~~~~~~~~~~

(En Español)

31 de Octubre, 2023

Bienvenido al pagina web temporal del Dr. Steve Wexler, que ha servido a la comunidad de Gurnee, North Chicago, Zion, Winthrop Harbor, Lake Bluff durante más de 17 años. El Dr. Wexler dejó el consultorio en la dirección de 3900 Fountain Square Place en Waukegan y temporalmente NO ESTA EXAMINANDO PACIENTES. Sin embargo, el Dr. Wexler atenderá a los pacientes en una entidad diferente en los próximos meses y se compartirá información detallada en este sitio tan pronto como esté disponible.

Mientras tanto, si necesita un examen de rutina para anteojos o lentes de contacto, un examen como requisito escolar, o si siente molestias en los ojos, ya sean síntomas de ardor, picazón o lagrimeo o enrojecimiento, inflamación o alrededor de los ojos o los párpados, sensibilidad a la luz u otros signos o síntomas similares, comuníquese con un optometrista local en su área. Si ha sufrido una lesión en el ojo, un cuerpo extraño en el ojo, una pérdida de visión de moderada a grave o cualquier emergencia ocular grave, también puede comunicarse con su oftalmólogo local (médico de los ojos o oftalmólogo). Tenga en cuenta que este sitio web no proporciona asesoramiento médico más allá de lo explicado anteriormente.
Si tiene alguna pregunta, puede llamar 224-237-8935 y deje su nombre y numero de teléfono. No incluya su fecha de nacimiento ni ningún detalles de salud. Nuestro tiempo de respuesta puede variar entre 24-72 horas. También puede enviarnos un correo electrónico a [email protected] para pedirnos que nos comuniquemos con usted. Limite su información con solo el mejor número de teléfono de devolución.Los documentos y la correspondencia también se pueden enviar por correo a:

Steve Wexler, OD/ Goodworks Eyecare, LTD
P.O. Box 8622
Gurnee, IL 60031